Devoid of Space

Imagine darkness.A night so vast, so overwhelming no human mind can comprehend it.An alien frontier that calls to us with a voice impossible to ignore.
---
Imagine fear.The kind of terror that can only be born in the total absence of light.That dread that pushes us to fight, to flee.
---
Now join us in imagining the stories that can only exist where darkness & fearcollide.
---
About the Show
Devoid of Space is a space sci-fi horror anthology audio drama. Each of it's episodes is a contained story where the characters involved face horrors both personal and cosmic. Where fear is other people, where it is space itself, where it is isolation, where it is the cosmic nature of the universe. Devoid of Space is about facing fear and not always getting away. It is about people coming together or falling apart. It's about succumbing to fear and surviving it.It is about being afraid. I hope you will join us in being afraid.Because we can only handle this fear together.
The Episodes
---
Season 1
---
Episode 0101:
The Mystery of Haven Station
Written by Charlie Caruso-Neal
Two detectives who are well-known for solving tough cases are called to investigate Haven Station, one of the first stations to be built and lived in by humans on Mars, but was destroyed by a storm. All those who go there now mysteriously disappear. Can the pair solve the mystery of why people are going missing or will they become the next victims?Content Warnings: Death, being hunted/chased by an unseen force, verbal insults and threats, betrayal, gaslightingRead the script here.
Lucian Valentine- Vic Collins
Felix Smauk- Kale Brown
Ghost- Lafayette Uttarapong
Ghost- Emily Buza
Ghost- Eryn "Cerise" Dearden
---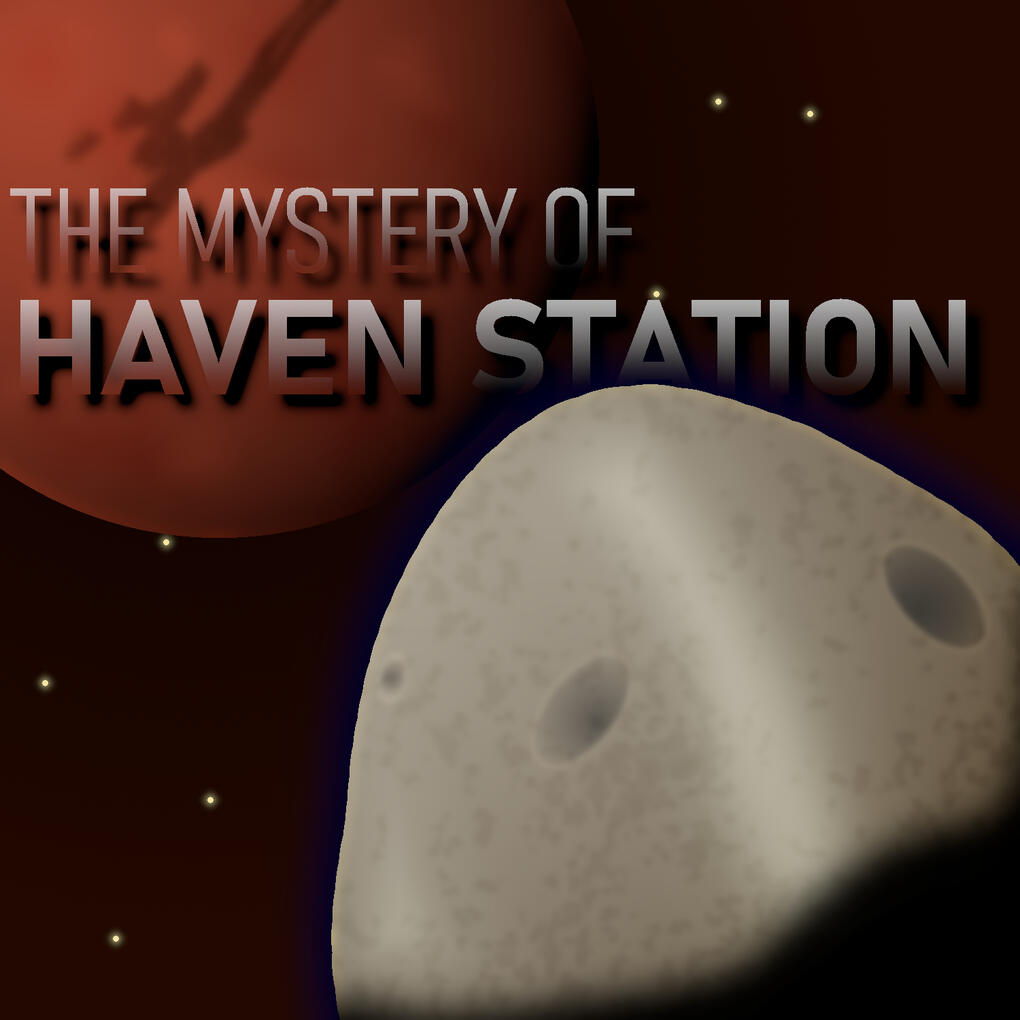 ---
Episode 0102:
Prominence
Written by James Big
Trying to slip past a patrol that's hunting for them, a smuggling vessel hides itself in the photosphere of a star, counting on their magnetic shielding to protect them from the ravages of the stellar environment. But as heat levels rise, the captain becomes obsessed with the idea of seeing the star "with my own eyes", begins believing the shifting forms of the stellar prominences
are beings that they need to "let in" to their mind. And into the ship.Content Warnings: Obsession, delusion, death by heatRead the script here.
Solvega Kedvecs- Eryn "Cerise" Dearden
Minke Tschai- JD Jackson
Saral Grosse- Theadore Monk
Captain Holmes- James Big
---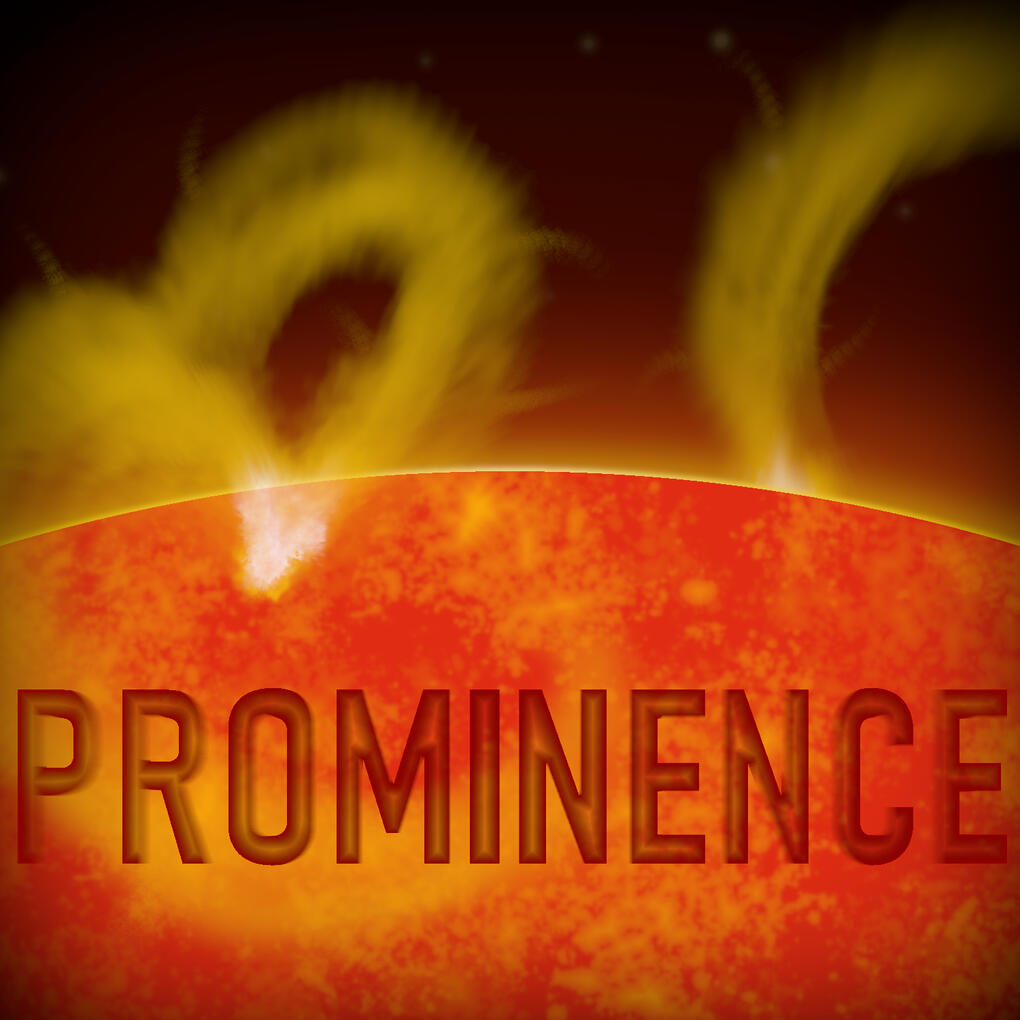 ---
Episode 0103:
The Xerxes Report: Code Name SATURN
Written by James Big
The results of an experimental spaceship drive on the crews who used it.A report from Medical Station Persepolis, an experimental corporate bio-research facility. A man with a strange physiology and even stranger hungers.Content Warnings: Self harm, body horror, disordered eating, implied intent to harm a child
Doctor- Corvyn Appleby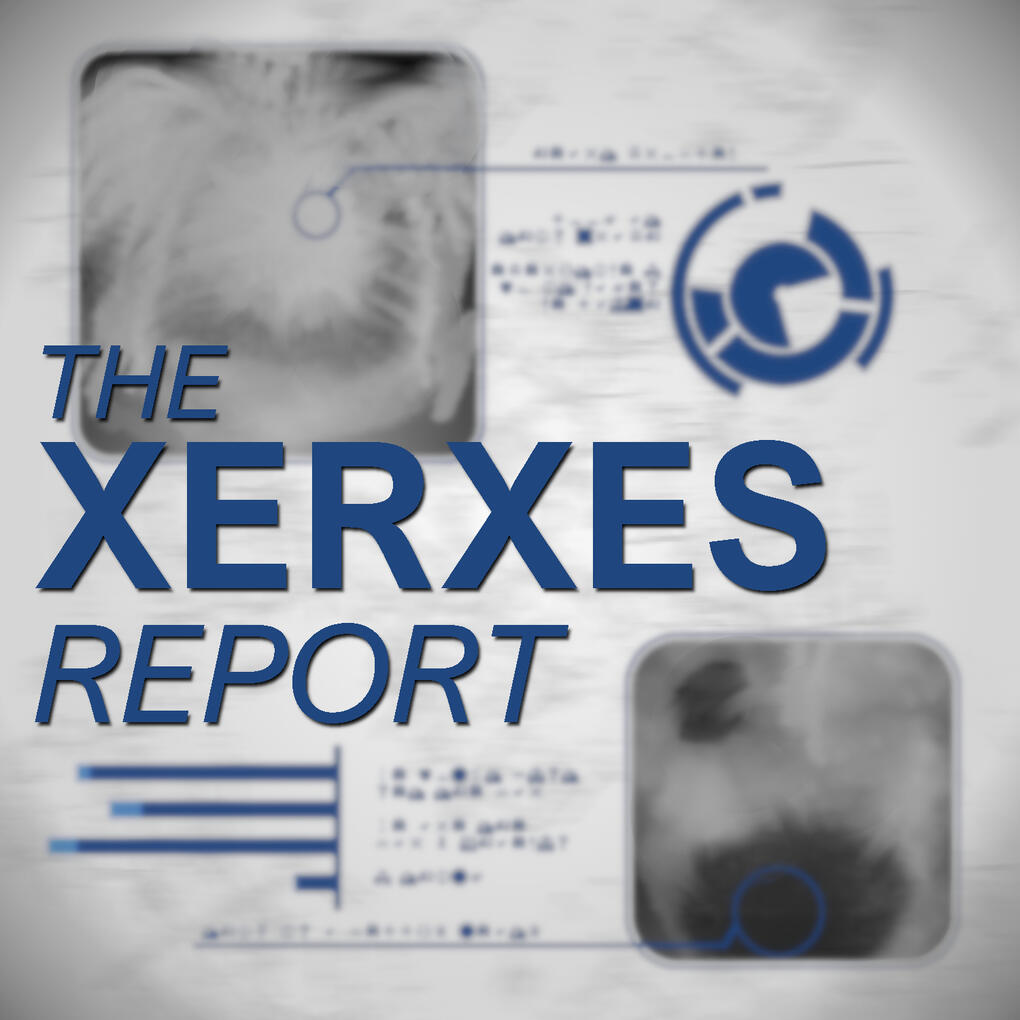 ---
---
---
Episode 0104:
The Xerxes Report: Burning Blood
Written by Charlie Caruso-Neal
The further results of an experimental spaceship drive on the crews who used it.The crew of the Aurora land near a hospital on Mars, all suffering from some kind of mutation that replaced all of their blood into a boiling white fluid. One of the crew members is able to speak and a doctor is desperate to understand and help.Content Warnings: Slow/torturous death, body horror
Doctor Fennel- Emma Johanna Puranen
Dazed Man/August- Rowan van Grinsven
Doctor Agreste- Jason Patrick Galit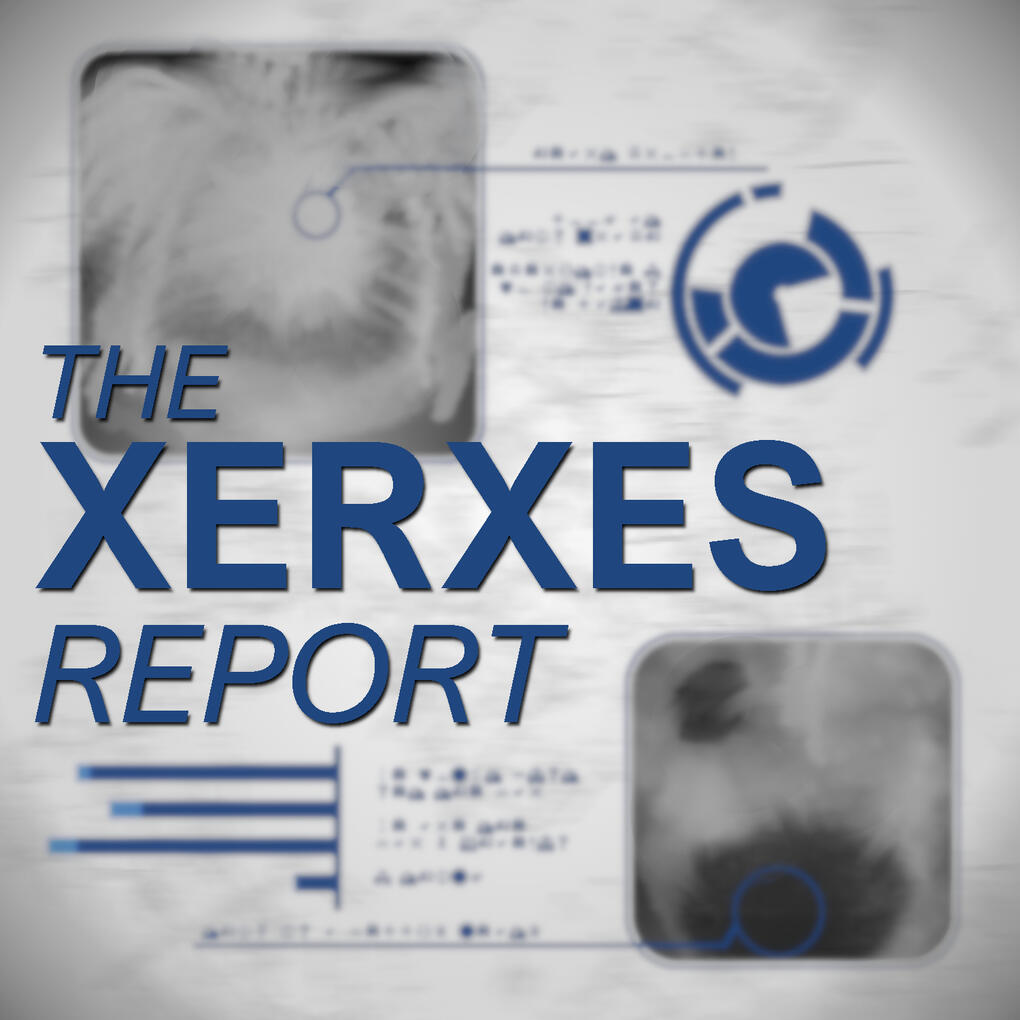 ---
---
---
Episode 0105:
Perfect Integration
Written by Kale Brown
The King's Ransom is no stranger to understaffing and cut corners, and when upper management hires a technician to install a new, more expansive ship's AI, it seems as though the pattern is holding- but a lot can go wrong in seven days.Content Warnings: toxic workplace environments, transhumanist body modification, and deathRead the script here.
Gen- Jasper Locke
Hollis- Jesse Hall
Fitz- Interiority
Callum- Vic Collins
Patrice- Amy Young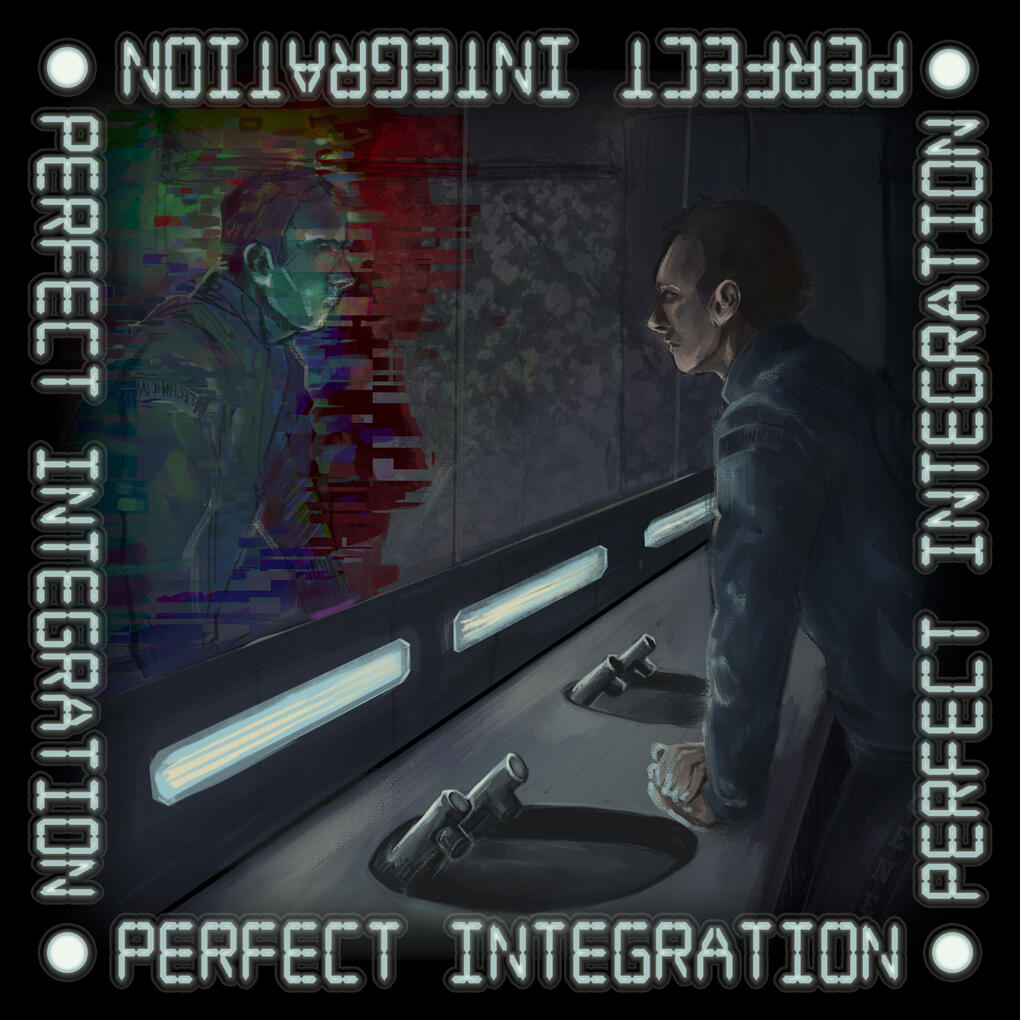 ---
---
---
Episode 0106:
The End of it All
Written by Charlie Caruso-Neal
Rowan Astra was just a normal worker at a space truck stop on an asteroid until a mysterious person claiming to be from the future arrives and tells him that he is the only person who can help them save the future. The future in which the universe was destroyed by a black hole. But is what xe claims actually true?Content Warnings: On-screen murder, talk of future castrophy and destruction, unreality, unconsental mind & memory manipulation
Rowan Astra- Evan Saft
Yana Tian- Christine Tardif
Ciel- Kasha Mika
Henri Voulle- Tanner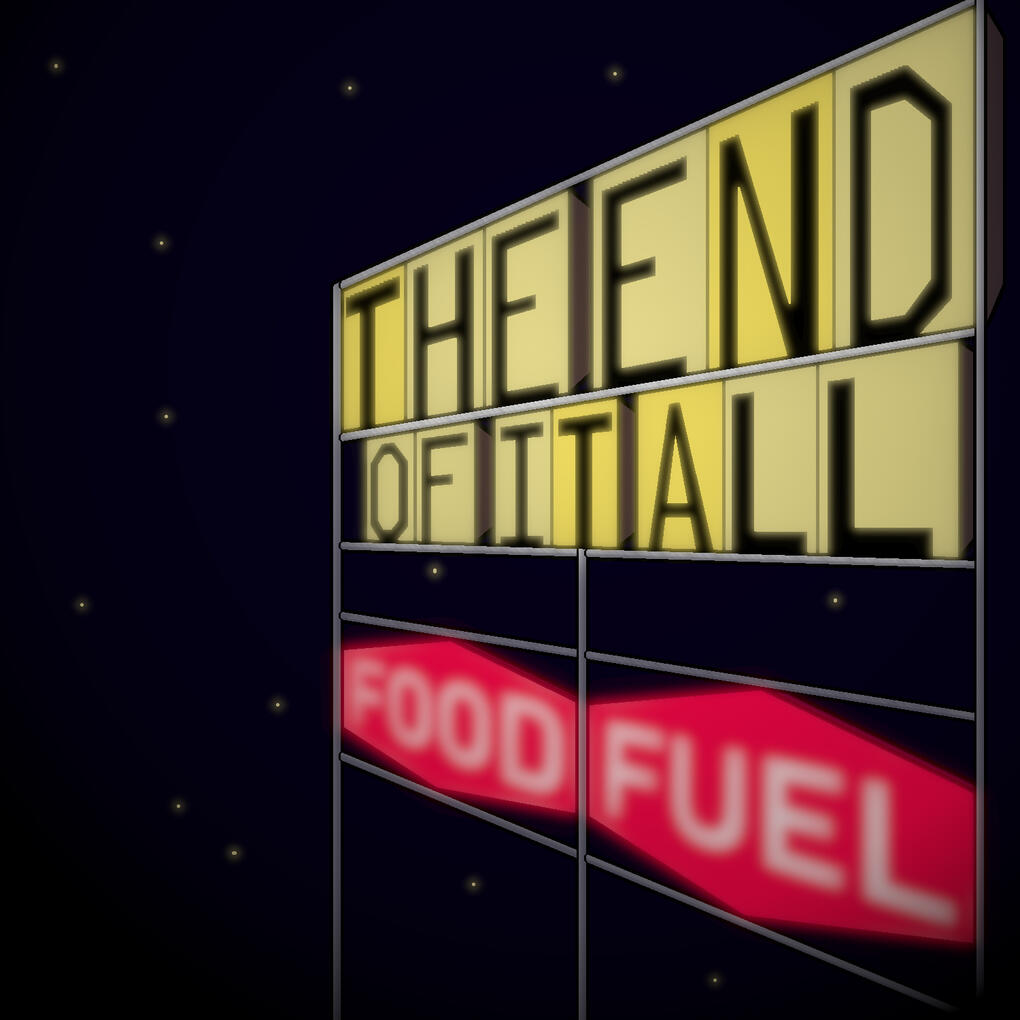 ---
---
The Episodes
---
Season 2
---
Episode 0201:
The Revelation of Haven Station
Written by Charlie Caruso-Neal
Edited by Erik Seguinte
After Felix returns back to Earth, they are still haunted by memories and potentially the ghost of Lucian. Despite the help and presence of their therapist and Julian, Lucian's younger brother, Felix can't stop thinking of what happened. When the station is staged to be destroyed, Felix decides to go back one last time.Content Warnings: Toxic relationship, manipulation, violence, loud sudden noises, freezing to death, murder, grief/loss, hallucination, ghosts, description of corpse
Felix Smauk: Kale Brown
Lucian Valentine: Vic Collins
Ghost 1: Lafayette Uttarapong
Ghost 2: Wyatt West
Ghost 3: Jesse Hall
Julian Valentine: Lou Sutcliffe
Dr. Zarah: Lauren Tucker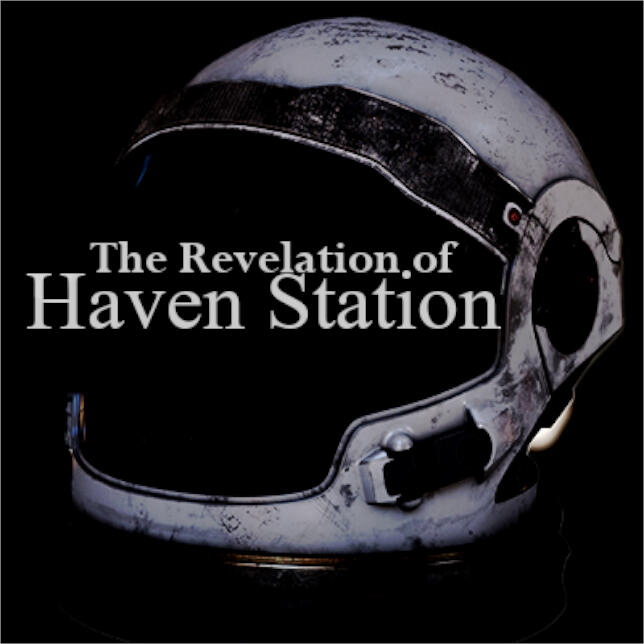 ---
---
---
Episode 0202:
Denial of Service
Written & Edited by Amy Young
After a terrible accident almost claims her life, Cassandra adapts to life with her new cybernetics. But it is soon made apparent that there is a sinister problem lurking within her. One that others cannot see, and one she may not be able to stop.Content Warnings: Adult Language, Amputation, Body Horror, Depression, Hospitalizations, Loss of Bodily Autonomy, Memory Loss, Self-Harm, and Vehicular Accidents
Cassandra Reid: Emma Laslett
Olivia Reid: Ashlee Jones
Dr. Arbor Westenberg: Jordan W Anderson
Newscaster: Mel Nichols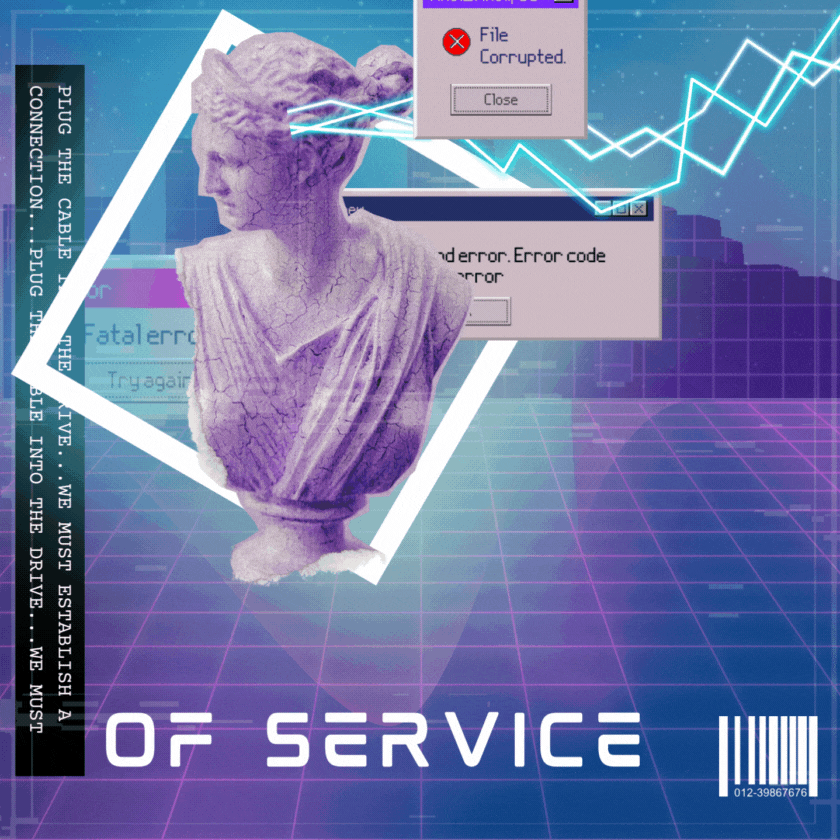 ---
---
---
Episode 0203:
Material Culture
Written & Edited by Kale Brown
When a colleague with a dubious reputation reaches out with an invitation, archeologist Dr. Kim Miranda has every reason to doubt their mysterious claims. However, things take a turn for the strange when they arrive at the remote planetoid, only to discover their colleague is nowhere to be found.Content Warnings: Insects
Aureus: Madi Opincaru
Dr. F. Muggins-Hawke: Daisy McNamara
Dr. Kim Miranda: Rissa Montanez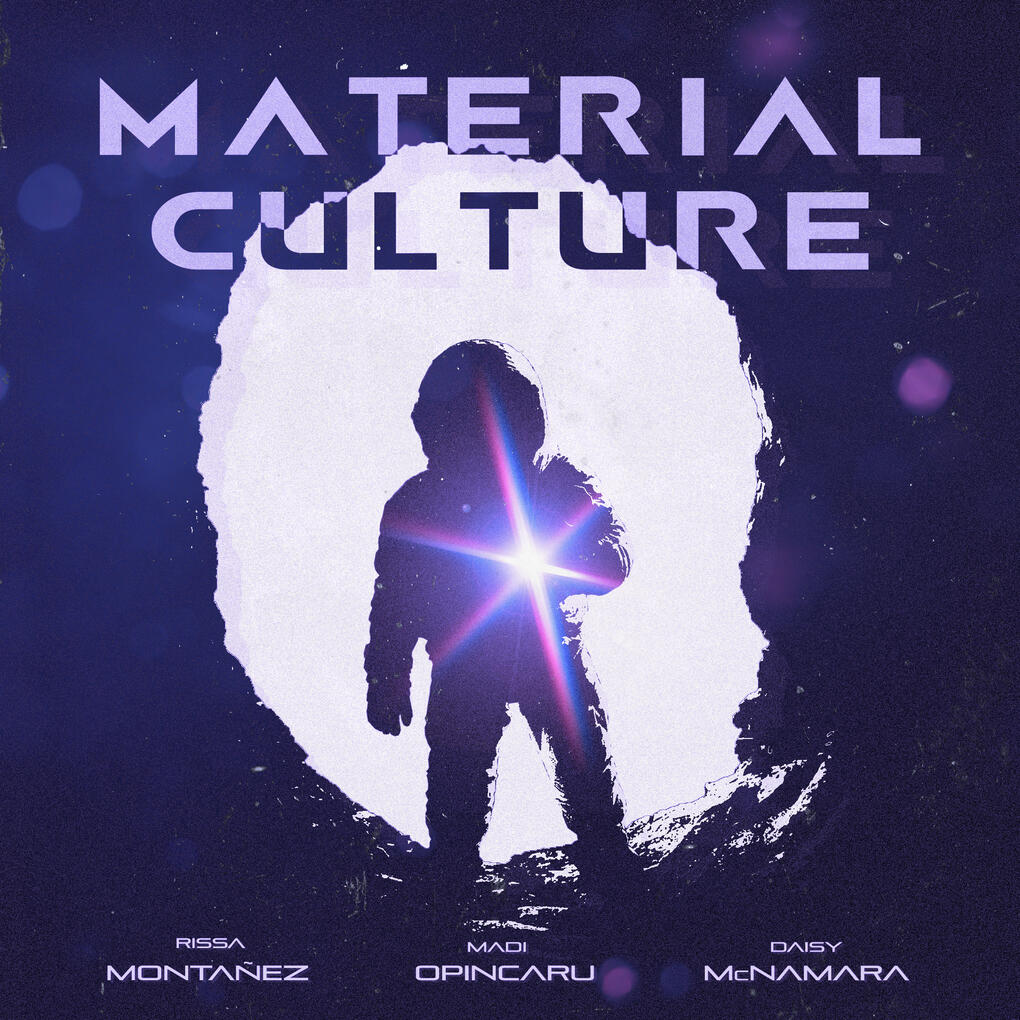 ---
---
---
Episode 0204:
Overpressure
Written by James Big
Edited by Jesse Hall
When an accident in a gas mining operation in Neptune's atmosphere strands a technician on their sinking mining rig, their co-worker (and lover) takes drastic steps to try to save them. But as they descend, the effects of the pressure threaten to overwhelm them with disorientation and hallucinations, and their rescue attempt may end up costing both their lives.Content Warnings: delusions, hallucinations, altered consciousness, death by crushing, brief mention of death by pressure differential.
Tasi: Kirsty Woolven
Whitney: CJ Tanuan
Yannick: Carlo Deniega
Ina: Vic Collins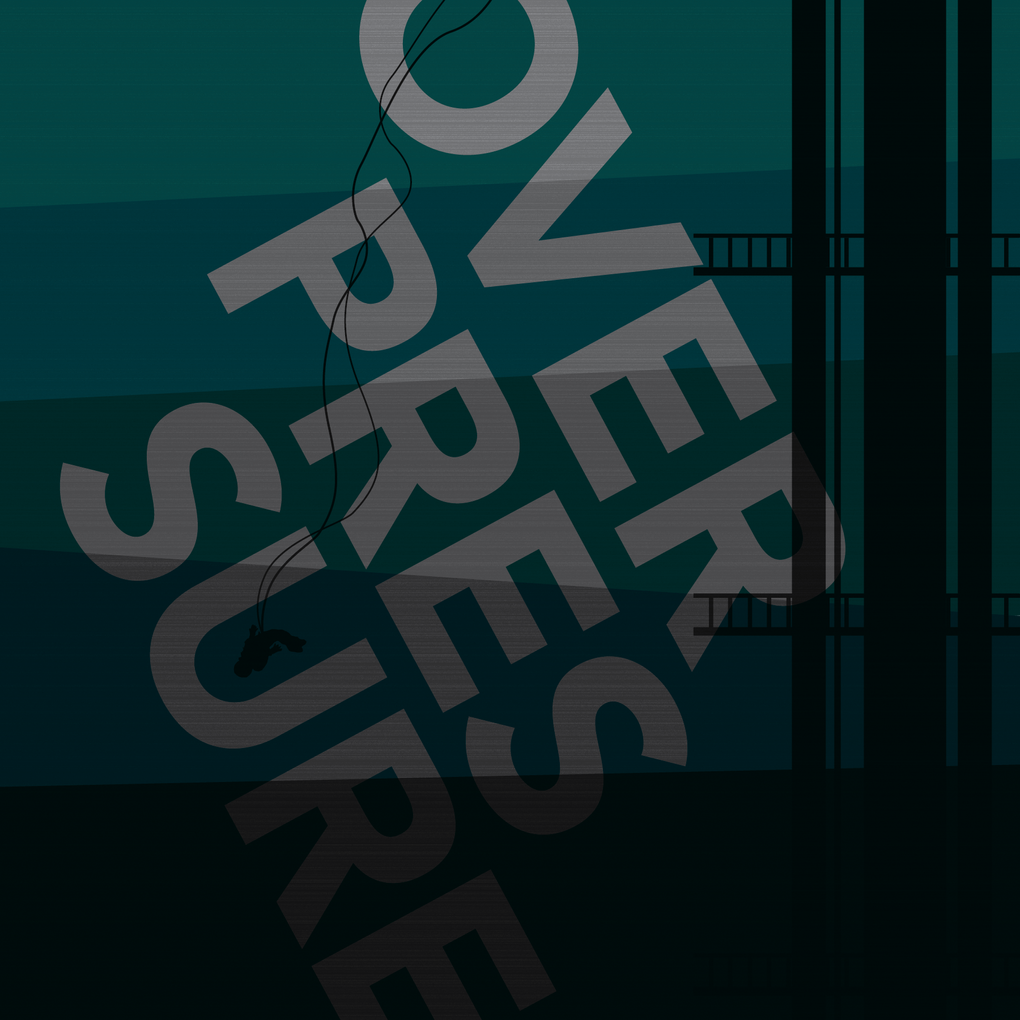 ---
---
---
Episode 0205:
Legacy
Written by Interiority
Edited by Corvyn Appleby
Suffering from physical and memory impairments, Dora spends her time in relative comfort, cared for by the kindly Neith. But as the day progresses like any other, Dora's reality is interrupted by a series of vivid and unsettling audio and visual hallucinations, and a voice calling her by name. Is this just another symptom of her deteriorating health? Or is it a sign that all is not what it seems? Turning her back on those she has come to rely on, Dora will uncover the true nature of her existence and face an impossible choice.Content Warnings: Adult Language, Degenerative Conditions, Discussions of Suicide and Euthanasia, Gaslighting, Coercive and Abusive Behaviour
Dora: Kale Brown
Neith: Lindsay Zana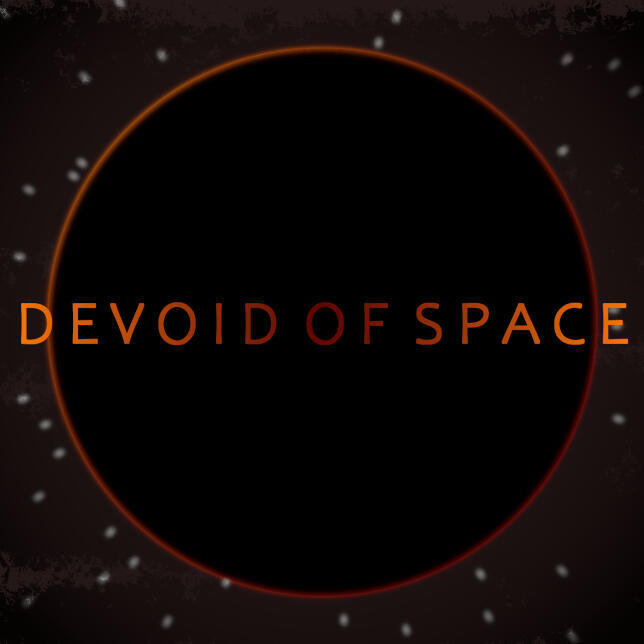 ---
---
---
Episode 0206:
Wish You Were Here
Written by Ella Gale
Directed & Edited by Kale Brown
Brynn takes a gig with a vacation surrogacy company: she will go on a vacation at an orbital spa, after which her memories will be extracted and implanted in a buyer's mind. However, the spa turns out to be a frightening place.Content Warnings: haunting, psychedelic drugging, violence
Batilda: Katrina Pecina
Brynn: Ashlee Jones
Margot: Mel Nichols
Ollie: Jeremy Tucker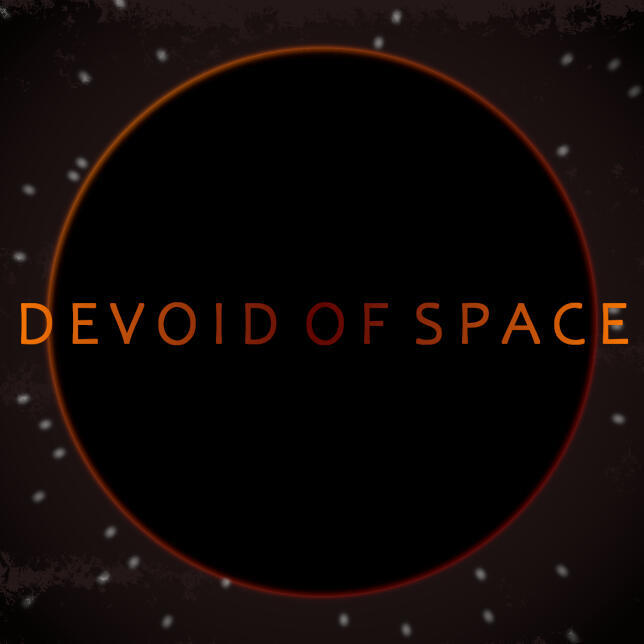 ---
---
---
Episode 0207:
Savior Complex
Written by Charlie Caruso-Neal
Rowan has been imprisoned for the murder of Henri Voulle, but Ciel is not done with him. Xe has returned to request Rowan's help with a murder one more time, but this time in exchange for his own life.Content Warnings: Toxic relationship, manipulation/gaslighting, implied sexual content, gunfire, loud sudden voices, abuse of prisoners, murder, references to terrorism
Rowan: Evan Saft
Ciel: Kasha Mika
Alice Jonah: Rebecca Krause
Kyle Hart: James Big
Myra: Denver Stewart
Gil: Rowan van Grinsven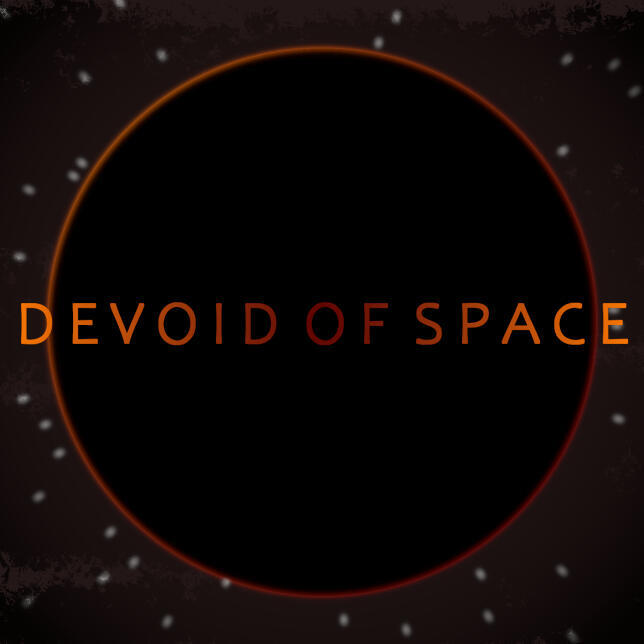 ---
---
Cast & Crew
(Alphabetical by first name)